I was born into a family of musicians. My father was a jazz pianist in a Big Band Orchestra in the 50's. His mother played the piano, and his father played the violin in a dance band in Southern Alberta.  My maternal grandfather played the violin, as did my mother. My brother is a multi-instrumentalist and recording artist who has played in multiple bands and ensembles, composes, and arranges music.
My mother encouraged creative pursuits and I was enrolled in dance and figure skating  from the age of 5 into my teens. I studied piano (Royal Conservatory of Music) at the same time. In my twenties, after my first child was born, I bought myself a piano. I introduced my daughters to the joys of music as I played, once again, with renewed passion. (Both daughters are also very musical. One plays the piano, beautifully and the other plays the guitar and sings like an angel.)  My four-year-old grandson has taken an interest in the piano and my three-year- old granddaughter just received her first little harp) The cycle continues.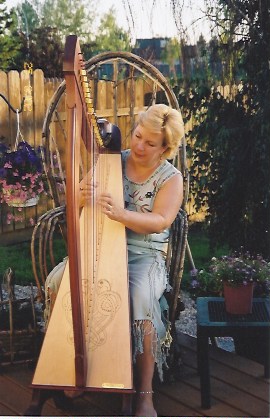 Around 1995, the harp started calling to me. In 2001, I commissioned a purple heartwood Celtic Harp from Irish Luthier, John Dorman. In 2002, when my first harp came into my life, I fervently embraced harp lessons, workshops, conferences, concerts, and festivals and joined a local harp circle, to further my development as a harp musician. Within 2 years, I was playing at weddings, end-of-life celebrations, remembrance ceremonies, galas and fundraising events and composing and arranging music. I 've had great mentors and teachers along the way. Terry McDade-Canada, Lois Samis-Lund, Kim Robertson-USA, Sharlene Wallace-Toronto, Sunita Staneslow-Isreal, Mauve Gilchrist-Scotland, Deborah Henson-Conant-USA and Shelley Fairplay-Wales. I continue to take workshops with them, and other international harpers, to this day.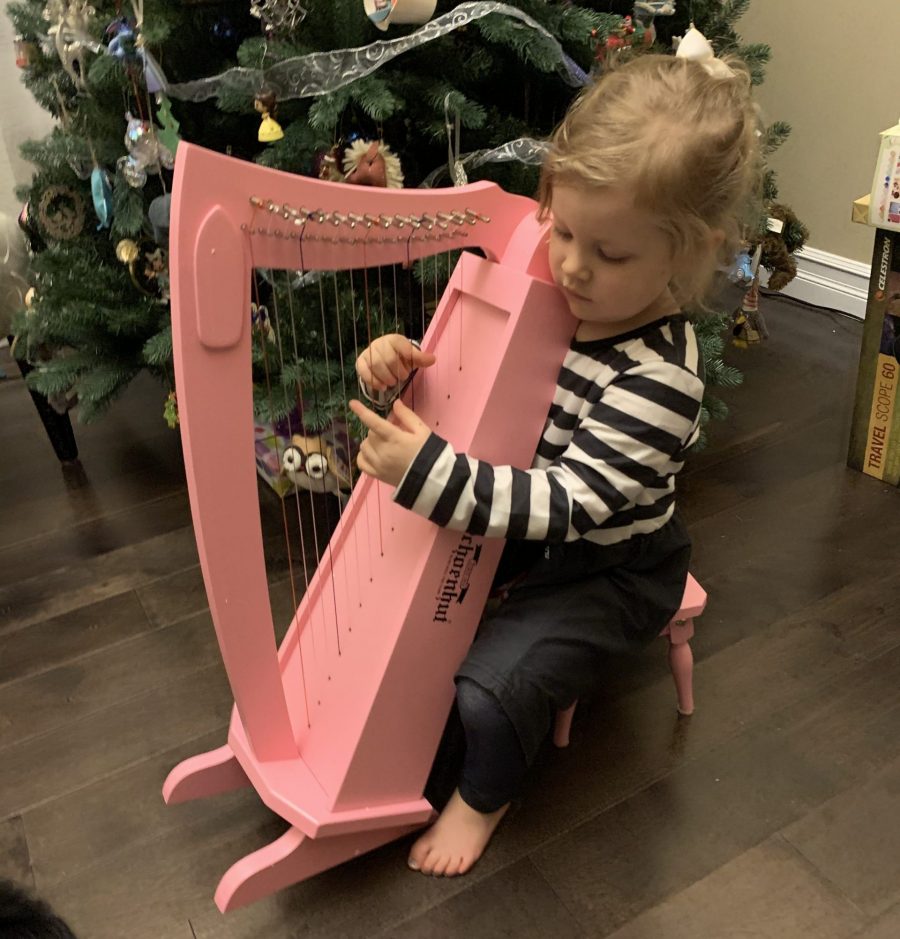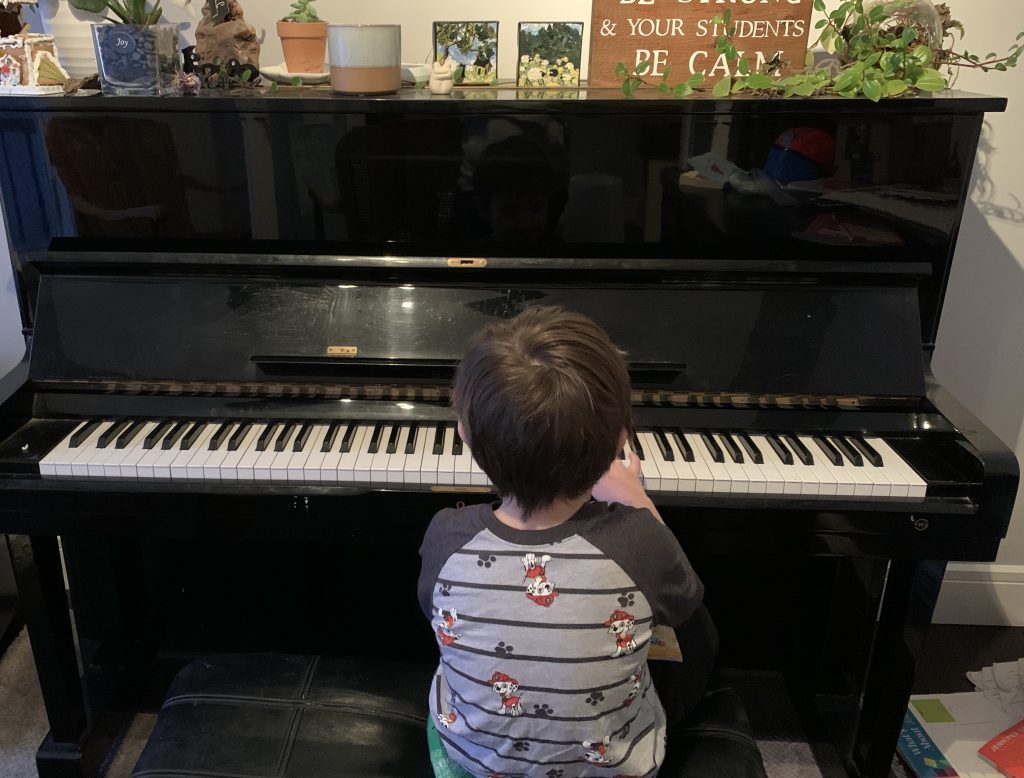 In 2014, I went to an International Harp Therapy conference in San Diego, USA .  I felt like I'd stepped into a new world, using the harp as a healing instrument. This was where I was meant to be. I took early retirement and in 2016, I took the first steps to my training to become a Certified Therapeutic Harp Practitioner and graduated in January 2019 through the International Harp Therapy Program. This would set me on another harp journey. 
As I look back at my life, I can see how the path began, long before I realized it.  So many serendipitous events, musical experiences and people coming into my life, all leading to this wonderful place.
Now, With Harp in Hand I offer music for enjoyment and healing.